---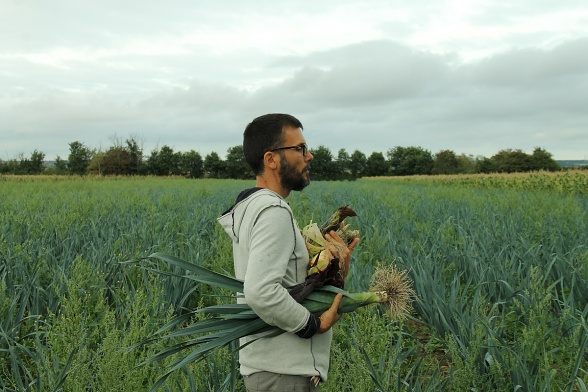 Jorge Menna Barreto (Brazil/US)
Throughout his practice as an artist and researcher, Barreto has let specific sites determine what he will build and, more recently, what he will eat. Interested in agroforestry, land art, site-specificity, plant-based food and multispecies assemblages, he considers our digestive system as a sculptural tool that has the ability to shape and regenerate the environment. His award-winning, long-term project Restauro: environmental sculpture was first presented at the 32nd Bienal of São Paulo in 2016 and travelled to the Serpentine Galleries in London, in 2017. In residency at the Jan van Eyck he worked collaboratively with Joélson Buggilla at the Food Lab, the Lab for Nature Research and the Printing & Publishing Lab, attempting to create an ecosystem that short circuits the surface of the page, the surface of the earth and the food on our plates.
---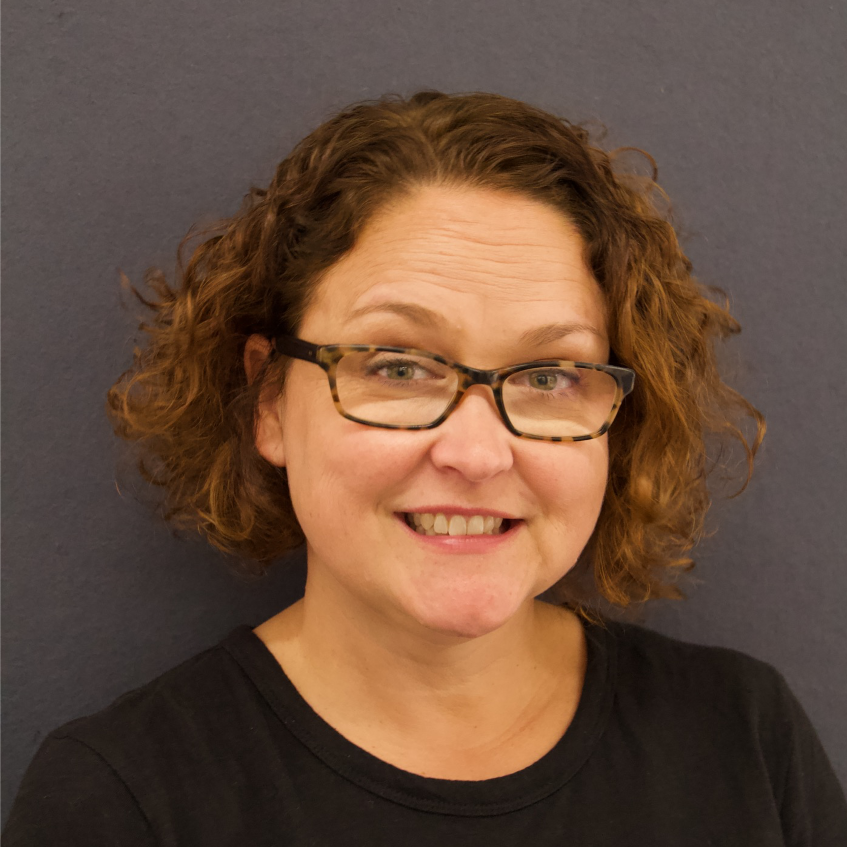 Marnie Badham (Australia)
With a twenty-five-year history of art and social justice practice Australia and Canada, Marnie's research sits at the intersection of socially engaged arts practice, community-based research methodologies and the politics of cultural measurement. Marnie is currently focused on a series of creative cartographies registering emotion in public space; expanded curation projects on the aesthetics and politics of food; and a new book project The Social Life of Artist Residencies: connecting with people and place not your own.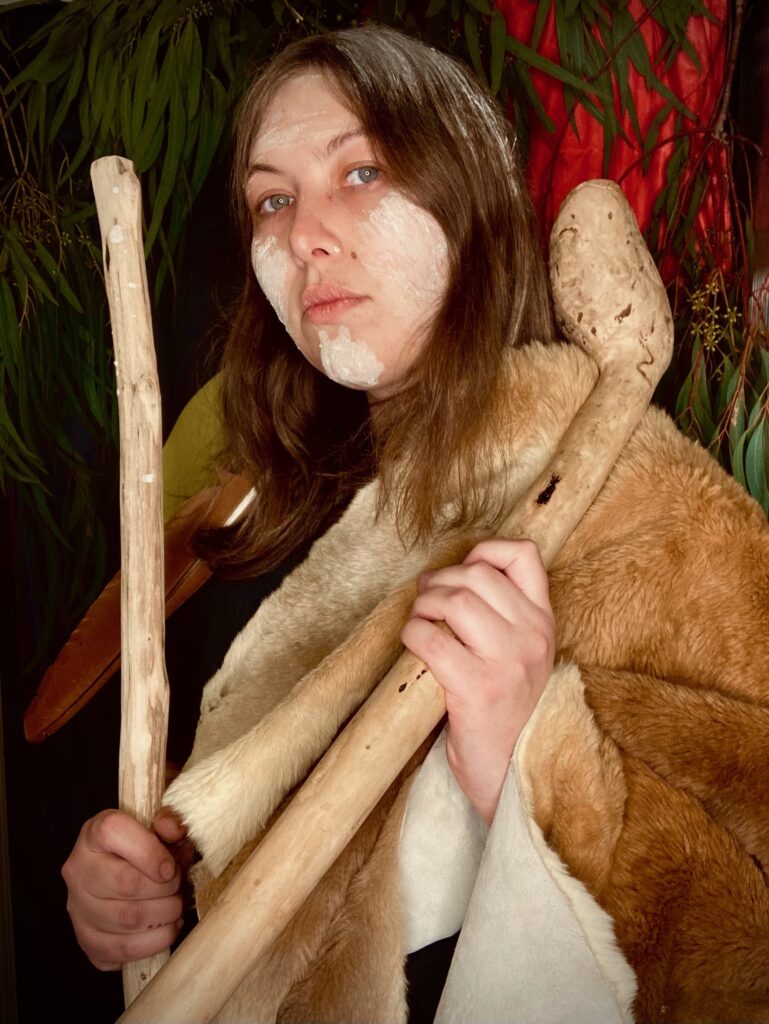 Ira Barker (Australia)

Ira Barker is a Gunditjmara and Barkindji artist who was born and still lives on Dja Dja Wurrung Country to this day.
Ira works as a cook at Castlemaine Indigenous catering company Murnong Mamas and manages a small bush-tucker plot at the Harcourt Organic Farming Co-op in Harcourt, Victoria. Ira facillitates educational workshops around the Mount Alexander and Central Goldfields Shires centred around growing, cooking and connecting with Indigenous Australian food. Ira is also a filmmaker, releasing their first work at the Central Victorian Indigenous Documentary Film festival in July 2021.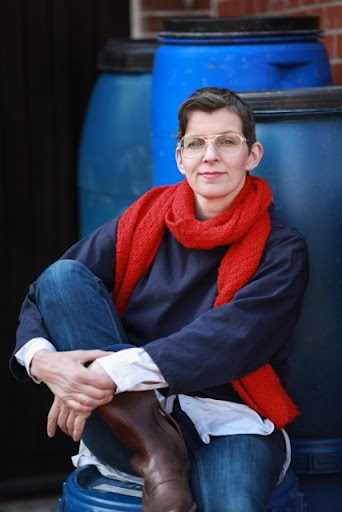 Kathrin Böhm

Kathrin is a London based artist. Her work is operating in and outside of the art world, practicing in the real economy and connecting different trans-local communities. Kathrin has expanded the terms of socially engaged practice through a wide range of co-produced complex organisational, spatial, visual and economic forms, which often start with familiar everyday formats, such as a school, a shop, wallpaper or a drink. She regularly teaches and publishes, and contributes as a researcher to the wider topics of New Economy, Usership of Art and the Production of Public Space.

Kathrin has established many evolving long term infrastructures such as the Rural School of Economics with Myvillages, Company Drinks and The Centre for Plausible Economies.
---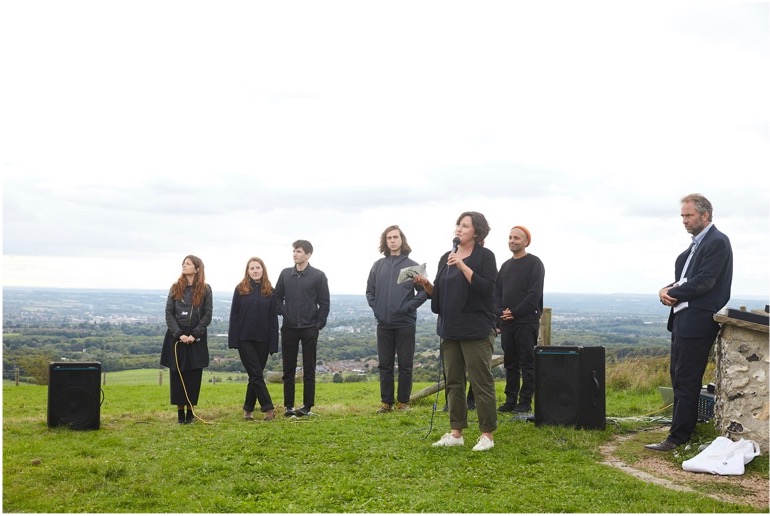 Madeleine Collie (Australia / UK)
Madeleine is an artist and curator whose work takes the form of curatorial projects, institutional critique, pedagogy, performance and poetic practice often/always working in collectives or collaboration with others. Her work attends across registers to artworks as a form of encounter with ecosystems in flux and she works with artists and scientists to expand the way we experience earthly narratives. From 2016-2019 she was curator of the award winning collective memorial project: The Ash Project. She leads the Food Art Research Network and is Curatorial Director of Custom Food Labs, where she also initiates the research collective Speculative Landscapes, tracing perspectives and histories of the Folkestone Warren. She is a Teaching Associate in Curating Practices and Art History at Monash University.
---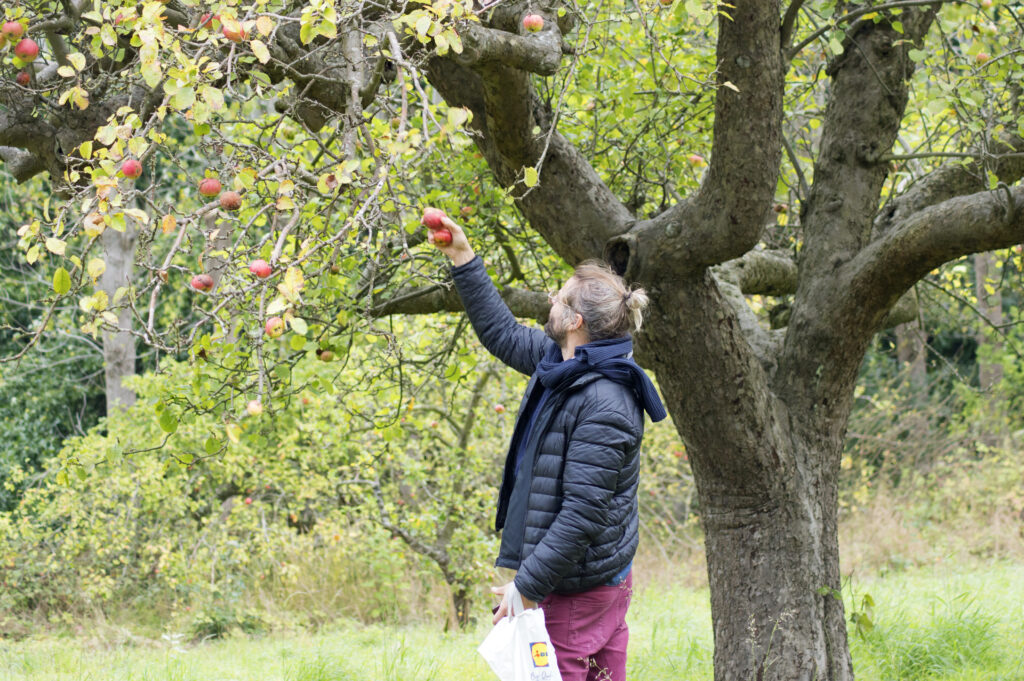 Leone Contini (Florence)
Leone Contini studied philosophy and cultural anthropology at Università degli Studi di Siena. His artistic research focuses mainly on intercultural frictions, conflict and power relations, displacement, migration, diasporas and borrows the tools of contemporary anthropology in order to short-circuit spheres of shared feelings and significance through the use of lecture performances, collective interventions in public space, textual and audio-visual narratives, blogging and self-publishing.
---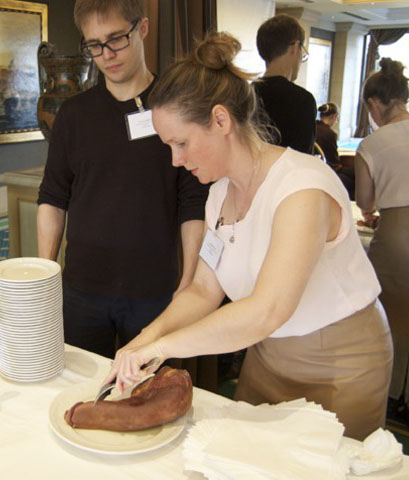 Amanda Couch (Surrey)
Amanda Couch is an artist, researcher. Cutting across media, her art practice and research straddles the domains of performance, the live and recorded image, print and the book, sculpture, food, participation, and writing. Recent solo show: Extispicy in the Everyday(2018), Ivy Arts Centre, University of Surrey, Guildford. Performances include: Books as Bodies, Wellcome Library, London (2019); Our Palace of Intestines, University of Surrey (2018); A Woman Holding a Liver, 'Acts Re-Acts Performance Lab', Wimbledon Space (2017) and at Oxford Symposium on Food and Cookery (2016), winning Best First-Time Presenter.
---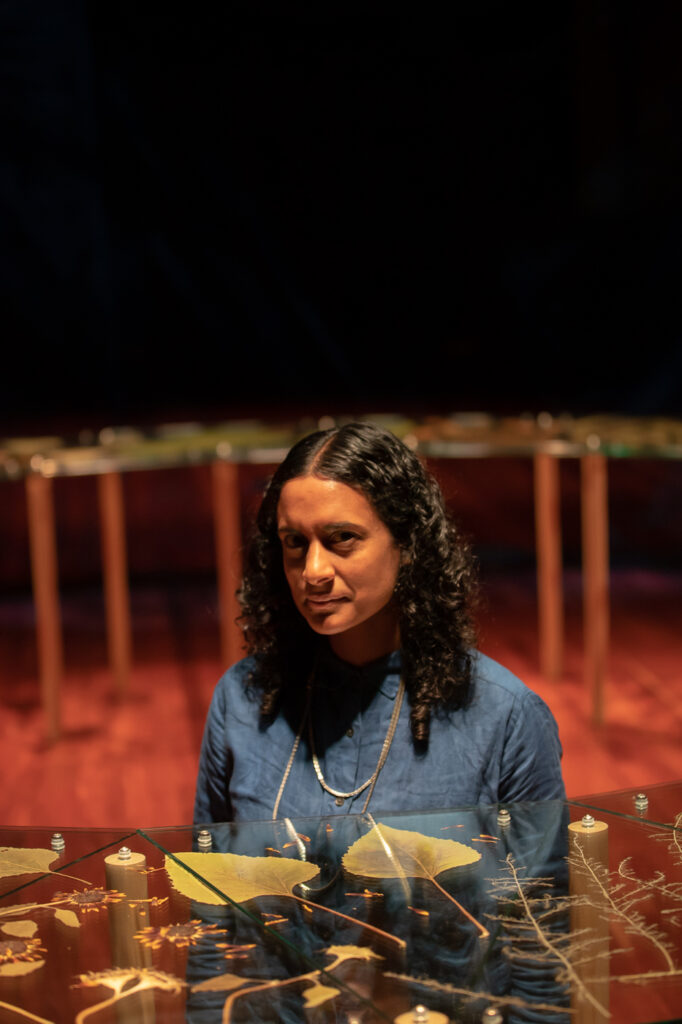 Keg de Souza (Sydney)
Keg is an Australian artist working with mediums such as; inflatable and temporary architecture, food, film, mapping and dialogical projects to explore the politics of space. This investigation of social and spatial environments is influenced by her formal training in architecture and experiences of radical spaces through squatting and organising. She often creates site and situation specific projects with people, with an emphasis on knowledge exchange. Keg is a member of various collaborative groups, such as SquatSpace Artist Collective and is represented by Booklyn Artist Alliance, NY for her artist's books and zines, which she has been self-publishing for over 15 years.
---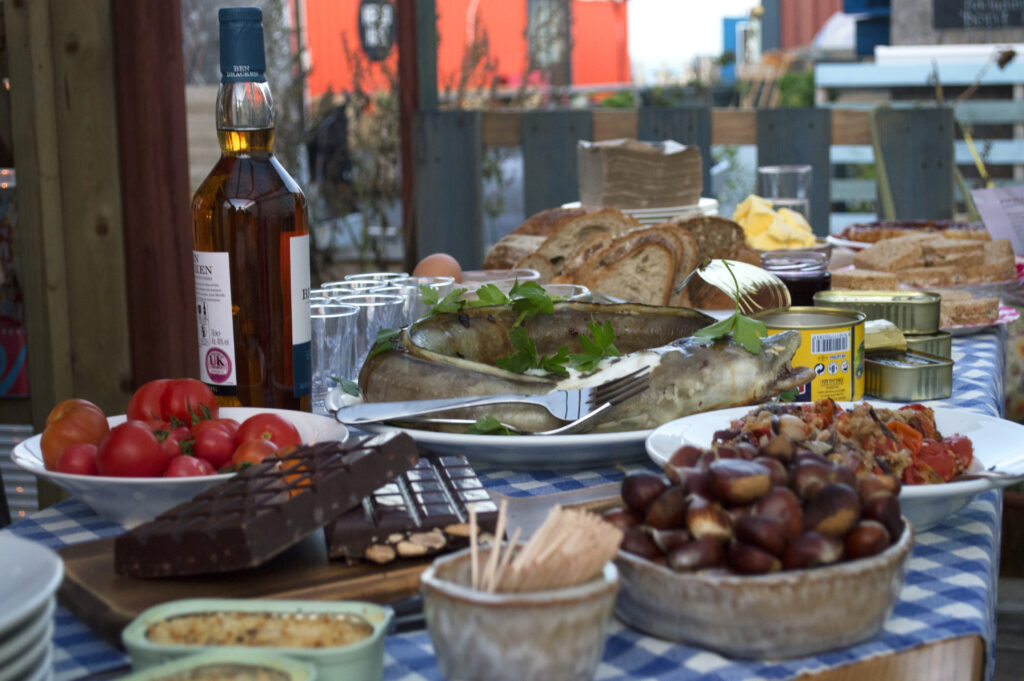 Marta Fernández Calvo (Madrid)
In her work Marta speculates on the re-wording of built environments through a variety of collaborative methods specific to each situation, including those outside of architectural and artistic traditions. This engagement and the processes that stem from it translate into ephemeral interventions in galleries, public and domestic contexts. These interventions are at once socially engaged and participatory. Living in Italy and Ireland for eleven years and she has developed her practice at an international level working also in South Africa, Senegal, Morocco, Ireland, Italy and Spain amongst other countries.
---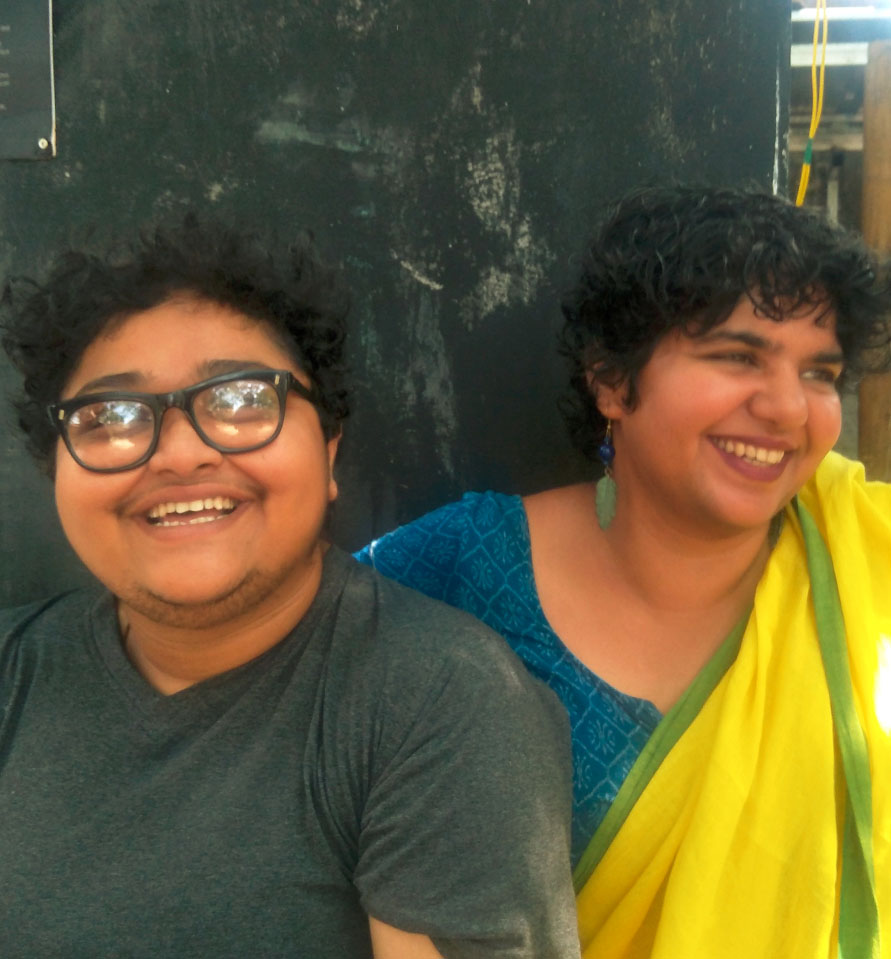 Shalini Krishan and Anumitra Ghosh Dastidar (India)
Shalini and Anumitra are part of a team that run EDIBLE ARCHIVES a project sited in Goa that researches indigenous Indian ingredients, working directly with small farmers, to showcase these ingredients and the cultures around them at its eponymous restaurant and kitchen garden. They write that "Since each person has an edible archive of their own, consisting of all the foods they've ever eaten, Edible Archives aims to create entries into the collective sensory catalogue that belongs to all the people involved in growing, sourcing, creating or eating a meal, via the use of indigenous ingredients."
---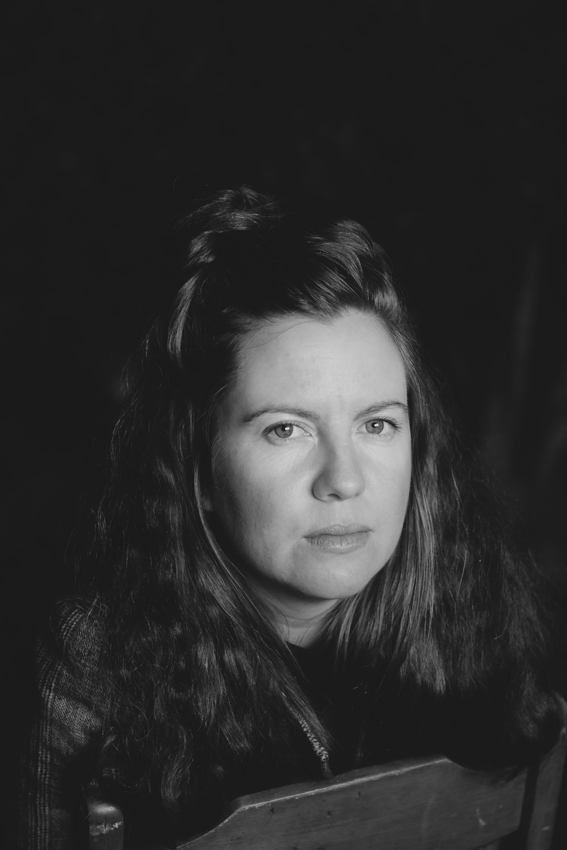 Alana Hunt (Miriwoong Country)
Alana is an artist and writer who lives on Miriwoong country in the north-west of Australia. This and her long-standing relationship with South Asia—and with Kashmir in particular—shapes her engagement with the violence that results from the fragility of nations and the aspirations and failures of colonial dreams.
Alana studied in Sydney, Halifax and New Delhi, and since 2009 she has led several award-winning art and publishing projects. These have circulated in the Hansard Report of the Australian Parliament, as a reading in the history department of Jawaharlal Nehru University, New Delhi, as a newspaper serial in Srinagar, Kashmir, and as an unofficial street sign at the base of Australia's most under-utilised dam wall. She has been working on evolving iterations of Cups of nun chai since 2010, most recently published by Yaarbal Books, and will present new work in The National 2021: New Australian Art at Carriageworks in 2021.
---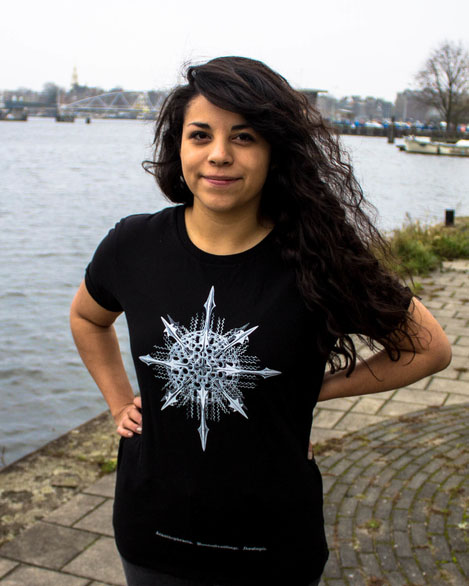 Mariana Martinez Balvanera (Mexico & The Netherlands)
Mariana is part of COCINA COLABORATORIO a mobile and on-site project that brings farmers, scientists, creatives and chefs together around the kitchen table to connect, exchange knowledge and prototype new trans-disciplinary solutions to farming; a test ground for ideas that conciliate land restoration, conservation, food production and better livelihood in farming communities. A response to the lack of connection between disciplines that are key for new alternatives towards more sustain­able and just futures.
---
Rubiane Maia (UK & Brazil)
Rubiane is a Brazilian visual artist, Her artwork is an hybrid practice across performance, video, installation and text, occasionally flirting with drawing and collage. She is attracted by states of synergy, encompassing the invisible relationships of affect and flux, and investigates the body in order to amplify the possibilities of perception beyond the habitual. In 2014/15 she launched the book 'Self Portrait in Footnotes' and participated in the exhibition 'Modos de Usar' at the Museu de Arte of Espírito Santo. In 2015, she took part in the exhibition 'Terra Comunal – Marina Abramovic + MAI', at SESC Pompéia, São Paulo with the long durational performance 'The Garden' (2 months). In the same year, she produced her first short film 'EVO' that premiered at the 26th Festival Internacional de São Paulo and 22nd Festival de Cinema de Vitória.
---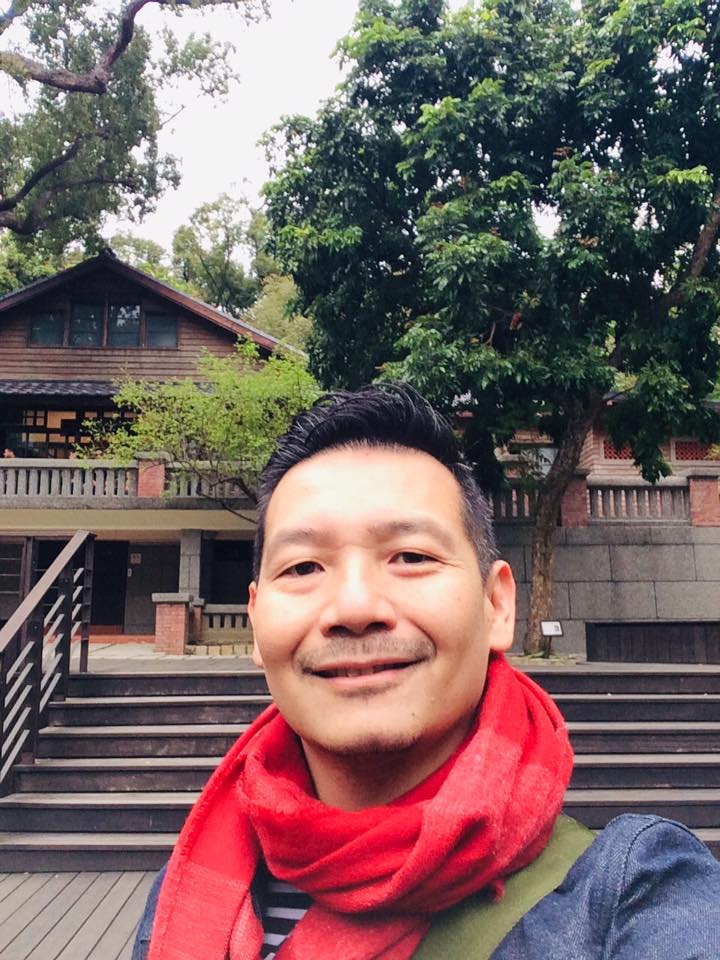 Francis Maravillas (Aust & Taiwan)
Francis is Assistant Professor in the Critical and Curatorial Studies of Contemporary Art (CCSCA) program at the National Taipei University of Education. His research interests focus on contemporary art and visual culture in Asia and Australia, curatorial and exhibition histories, socially engaged and performative practices in art. He is currently writing a book on the aesthetics and politics of food in contemporary Asian art. He is particularly interested in the various uses of food in performance and socially engaged practices in Asia, and the sensuous, affective and relational connections they engender in the context of the gallery/museum and public space. He has published journal articles, book chapters and exhibition catalogue essays on the Asia-Pacific Triennial exhibition series, Asian artists in the diaspora in Australia, and food and hospitality in contemporary Asian art. He co-curated the exhibition Bruised Food: A Living Laboratory at RMIT University Gallery in 2019. He is area editor (Asia-Pacific) of the Asian Diasporic Visual Cultures and the Americas journal. He was previously a board member of the 4A Centre for Contemporary Asian Art, Sydney, Australia.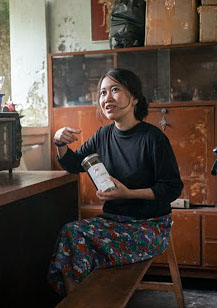 Elia Nurvista (Indonesia)
Elia's is interested in exploring a wide range of art mediums with an interdisciplinary approach and focus on the discourse of food. Through food, she intends to scrutinize power, social and economic inequality in this world. She leads Bakudapan a Yogyakarta-based study group that researches food. Their ongoing research about edible weed "please Eat Wildly" started in 2016. Their projects are interdisciplinary, taking from art, ethnography, and take the form of performances, art installations and exhibitions, as well as cooking, gardening and reading.
---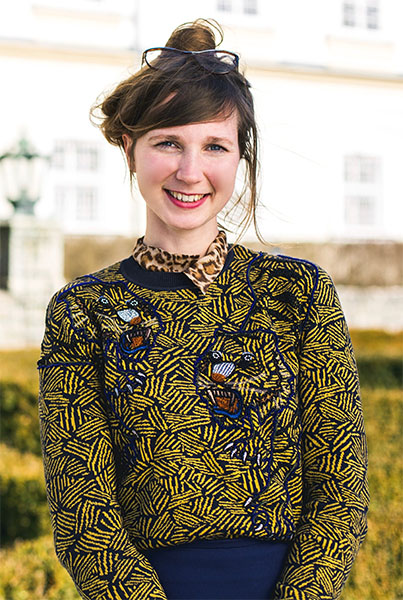 Yasmine Ostendorf (Netherlands)
Yasmine is founder of the Green Art Lab Alliance. She has been undertaking research across Asia and Europe on artists proposing alternative ways of living and working – ways that ultimately shape more sustainable, interconnected and resilient societies and peripheries. She has extensively worked on international cultural mobility programmes and on the topic of art and ecology, having worked for expert organisations such as Julie's Bicycle (UK), Bamboo Curtain Studio (TW), Cape Farewell (UK) and Trans Artists (NL). She runs the Green Art Lab Alliance, a network of 35 cultural organisations in Europe and Asia that explores, questions, and addresses our social and environmental responsibility, and is the author of the series of guides "Creative Responses to Sustainability," published by the Asia-Europe Foundation (SG) and the Ecologic Institute (DE).
---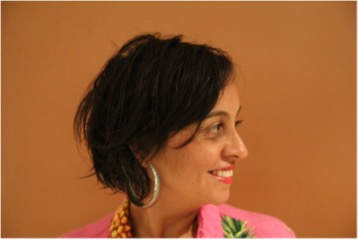 Lia Pa'apa'pa (Australia)
Lia is an artist whose ancestors hail from Samoa and the Luiseño nation of Southern California. Born and raised in Australia, Lia is committed to delivering innovative arts and cultural programming that support BIPOC communities. Lia is an artist Creative Producer and Community Arts Cultural Development practitioner working across art forms. Lia is developing her practice with a focus on ancestral arts and cultural practices that support mothers during the first 1000 days. Lia's practice explores her cultural connections, learnings and nourishment as a Woman of Colour and mother living as diaspora in Australia. Lia's cooking, hosting and sharing are deeply rooted in her desire to provide everyday solutions that support the wellbeing of her people
---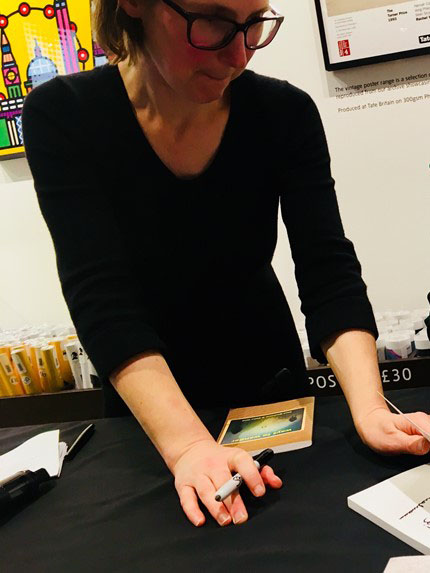 Clare Qualmann (London)
Clare is an artist/researcher whose work focuses on participatory, site specific, and experimental modes of contemporary creative practice. She was a founding member of the Walking Artists Network. East End Jam is an ongoing artwork that celebrates the unexpected fruitfulness of the urban environment. Through walking, foraging, picking and preserving it instigates an active, activist and creative way to interact with a place in relation to their edibility. The project addresses challenges resulting from the UK context of austerity politics including food poverty, access to green spaces and social isolation.
---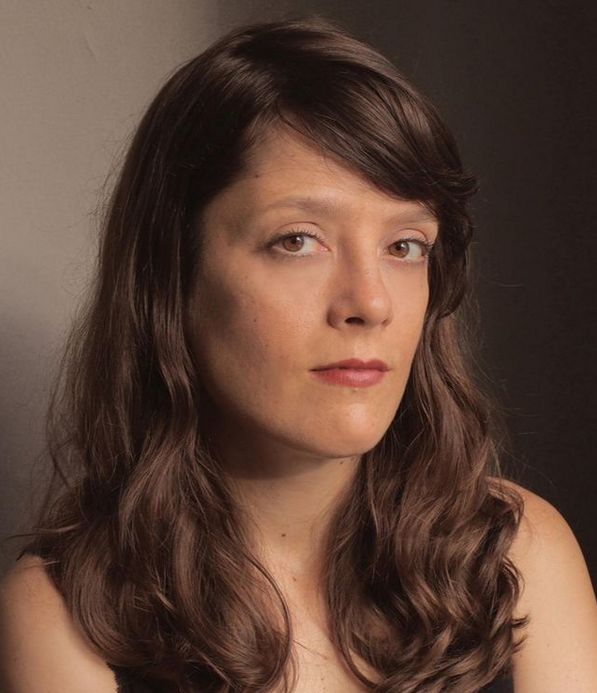 Joana Quiroga (Brazil)
Joana Quiroga's work investigates everyday life and its philosophical depth. At the moment her main research is on how it is possible to reflect on social inequality through bread. Graduated in Philosophy (Ufes, Vitória, Brazil, 2006) and master in Philosophy of Art (Ufes, Vitória, Brazil, 2010, with Fapes scholarship), Joana thinks about her work in dialogue with social causes and struggles for civil rights.
---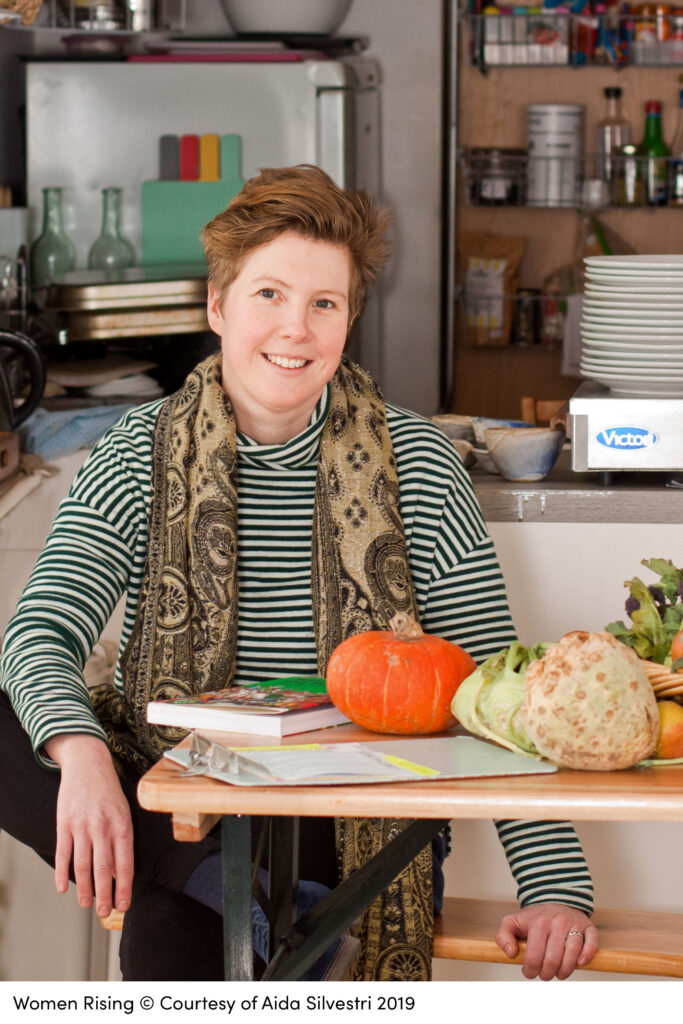 Cherry Truluck (Folkestone / Frome)
Cherry is an artist, writer/researcher and Creative Director of Custom Food Lab. Her work seeks to rethink ecological strategies for commensality and sharing space. She does this through participatory art interventions, curatorial projects and research, creating sensory and site-specific eating experiences. Cherry's poetic narratives of the journey from ground to gut unpick the body/environment binary.
---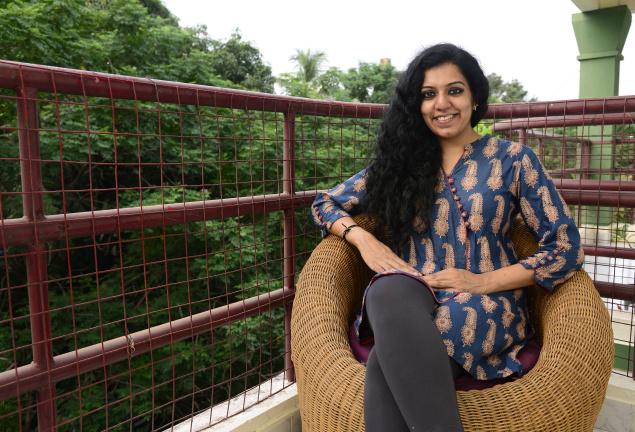 Meenakshi Thirukode (India)
Meenakshi is a writer, researcher, and educator in the fine arts, and has previously worked as a curator. She runs 'School of Instituting Otherwise,' which is a space of unlearning, dedicated to navigating 'study' as a radical tool of political agency. Her areas of research include the role of culture and collectivity in the sub-continent within the realm of a trans-nomadic, transient network of individuals and institutions. Her recent projects include organizing the Here, There and Everywhere conference at MAC Birmingham, UK as part of the India-UK 70 years celebration, and Out of Turn, Being Together Otherwise, exploring performance art histories in collaboration with Asia Art Archive (AAA) at Serendipity Arts Festival, Goa, India. Her chapter Towards a Public of the Otherwise, will be published in the Routledge Companion Series for Art in the Public Realm in 2020.
---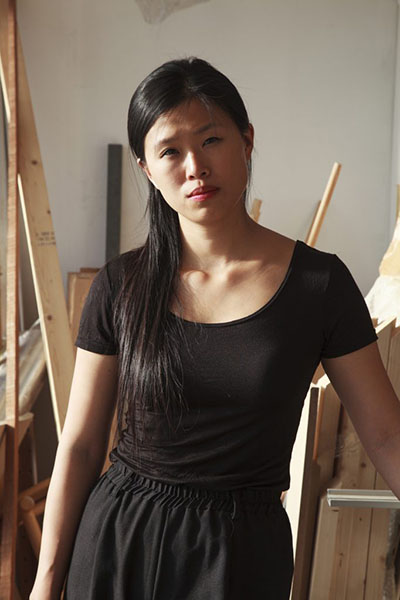 Rain Wu (UK/Belgium)
Rain is a British-Taiwanese artist and architect living and working between London and where her research takes her. Her work is conceptually driven and materialises in different forms and scales from drawing, sculpture, food performance to architectural installation. She is currently working with the temporality of perishable materials as sculptural mediums to instigate questions and discussions around our manifold relationships with nature.She graduated from the Royal College of Art and University College London. Her artwork has been exhibited in Sharjah Biennial, Taipei Biennial, The Palestinian Museum, London Design Biennale, Lisbon Architecture Triennale; she is one of the Designers in Residence at the Design Museum (London) in 2016, an artist in residence at The Van Eyck (NL) 2018-9, and currently an associate lecturer at University of the Arts London.
---
The Food Art Research Network (FAR) was initiated through funding from the Arts Council England and granted to Custom Food Lab in 2020